Week 52: Another very special week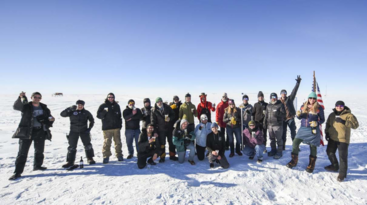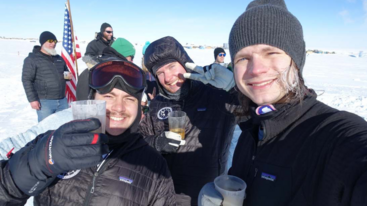 Happy New Year 2021! This was a very special week for everyone on Earth. We finally left the year 2020 and entered 2021. Here at South Pole we welcomed the new year by toasting at the geographic South Pole. Josh and I also did some sledding just before the new year. A few days ago, our safety-approved sledding hill got inaugurated. It is quite a speedy one.
The traditional moving of the South Pole Marker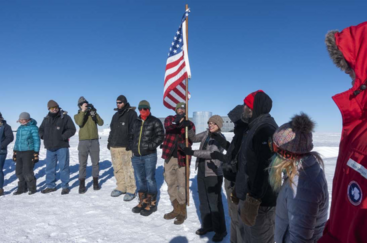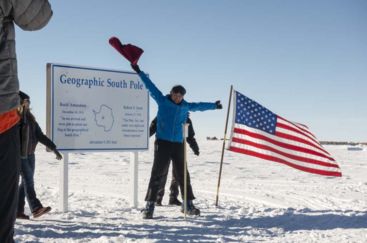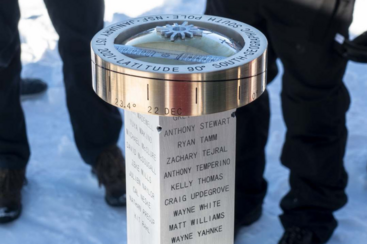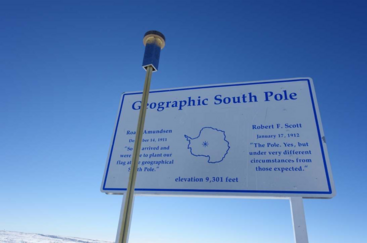 On Friday we had our New Year's party in the B1 lounge and video room. But before that, there was the traditional New Pole Marker Ceremony: Because the ice is moving by about 10m per year, the South Pole marker and the US flag are reset every year on January 1st. The station manager gave a short speech. Then the flag got passed from its old position to its new position. After the flag found its new position, the new pole marker got unveiled. Traditionally, the new pole marker gets designed and manufactured by the old winter-overs. Usually, the old winter-overs have already left station by January 1st. But not this year! Geoffrey, researcher for the South Pole Telescope (SPT), designed the new marker and he still on station, so he was able to reveal the new marker himself. The old marker has been put into the station and will find a place next to all the previous markers in the glass showcase at the station's entrance.
To 'The End of the World'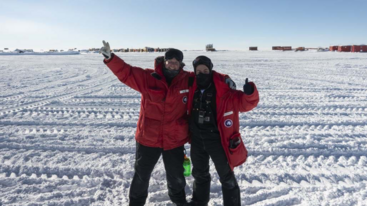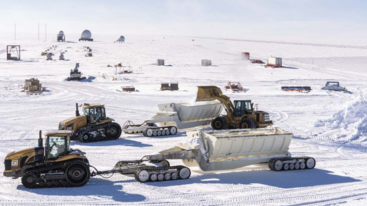 On January 1st, Josh and I also went to "The End Of The World" to get our picture taken. This is where all the removed snow gets dumped, because it's down-stream of the wind. It's also the place where IceCube's old drill towers are stored. Wednesday, December 30th, another Basler arrived at pole after a couple of weeks without any flights. It brought the long-waited-for crankshaft for the power plant and some mail. I received two parcels that were sent in early November! It contained a lot of great German chocolate and a puzzle that has no picture; it's all about the shapes of the pieces. On Saturday, January 2nd, Josh and I participated in the power plant watch to give the power plant staff a day off. We checked temperature and pressure gauges in the power plant in a two-hour interval. All values were nominal.
From the IceCube detector point-of-view, the week was relatively calm. At the year transition in UTC time we had to stopp and start the data acquisition system (pDAQ) so that the new year's date will be handled correctly by pDAQ. This was supposed to be done automatically, but a typo in the automation script prevented the start of pDAQ, and we had to intervene and start the new year's run manually.