The Covid-19 ContacTUM initiative
The Covid-19 ContacTUM initiative started in mid-March 2020, literally on the first day of the Government's corona lockdown. The SFB1258 scientists around Elisa Resconi asked themselves what they could do to help fight the emerging corona pandemic. They started developing the concept for a Covid-19 Exposure Notification System, at a time when no one ever heard of a "Corona App". In parallel, a second activity developed around Stefan Schönert and Tina Pollmann with the goal of setting up an epidemiological model for simulating the effect of an app and other non-pharmaceutical mitigation measures with Monte Carlo methods. To achieve these goals, an interdisciplinary group of scientists from the SFB1258, the TUM Faculties of Mathematics, Physics and Computer Science and the TUM Schools of Medicine and Governance formed under the name of ContacTUM Consortium.
Development of a Bluetooth-based Esposure Notification System with privacy by design
The prime concern of the app-team was to ensure by design the maximum data security and privacy because the team anticipated that the efficacy such an app could achieve would primarily depend on the people's trust and acceptance in the tool. Thus, they focused on a Bluetooth-based contact tracing system, that performs the matching between users who have the disease and their contacts on the non-infected users' phones. This approach was discussed as the "decentralised" version as opposed to the centralised, where the match is done on a central server.
For the app, a collaboration with ITO evolved, a group of German professionals that joined to develop an open source contact tracing system. The ContacTUM team also got a member of the international TCN coalition, a community of technologists supporting privacy-preserving exposure notification apps during the Covid-19 pandemic.
Concept submitted to Bluetooth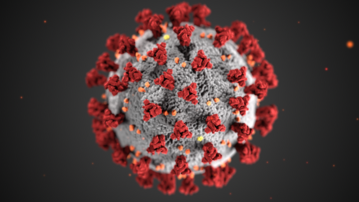 A prototype app was made available
medRxiv, Sep 2020
DOI: 10.1101/2020.09.13.201926
arXiv:2006.16960, June 2020